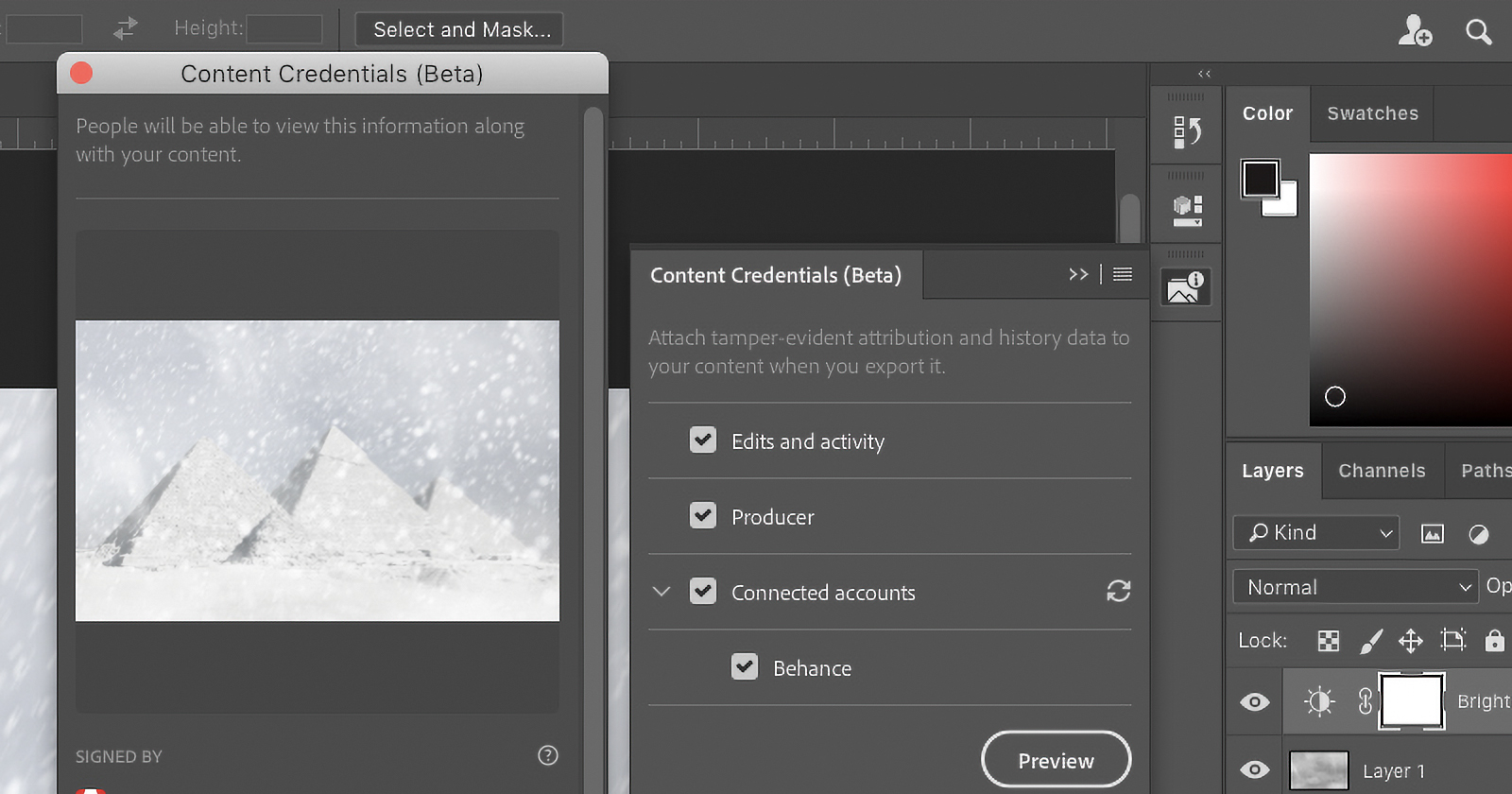 Photoshop's 'Content Credentials' Embeds Attribution Data into Photos
Content attribution and verification, embedded into an image at the point of creation.
The Content Authenticity Initiative (CAI) was founded by Adobe, Twitter, and the New York Times in 2019 as a way to battle against image disinformation and increase the trust and transparency of content shared online — namely images and photos. In the two years since it was founded, the CAI has expanded to more than 350 members, and now includes Agence France-Presse (AFP) and Nikon.